Bronto Skylift launches North America's tallest fire fighting aerial
Kaitlin Secord
New products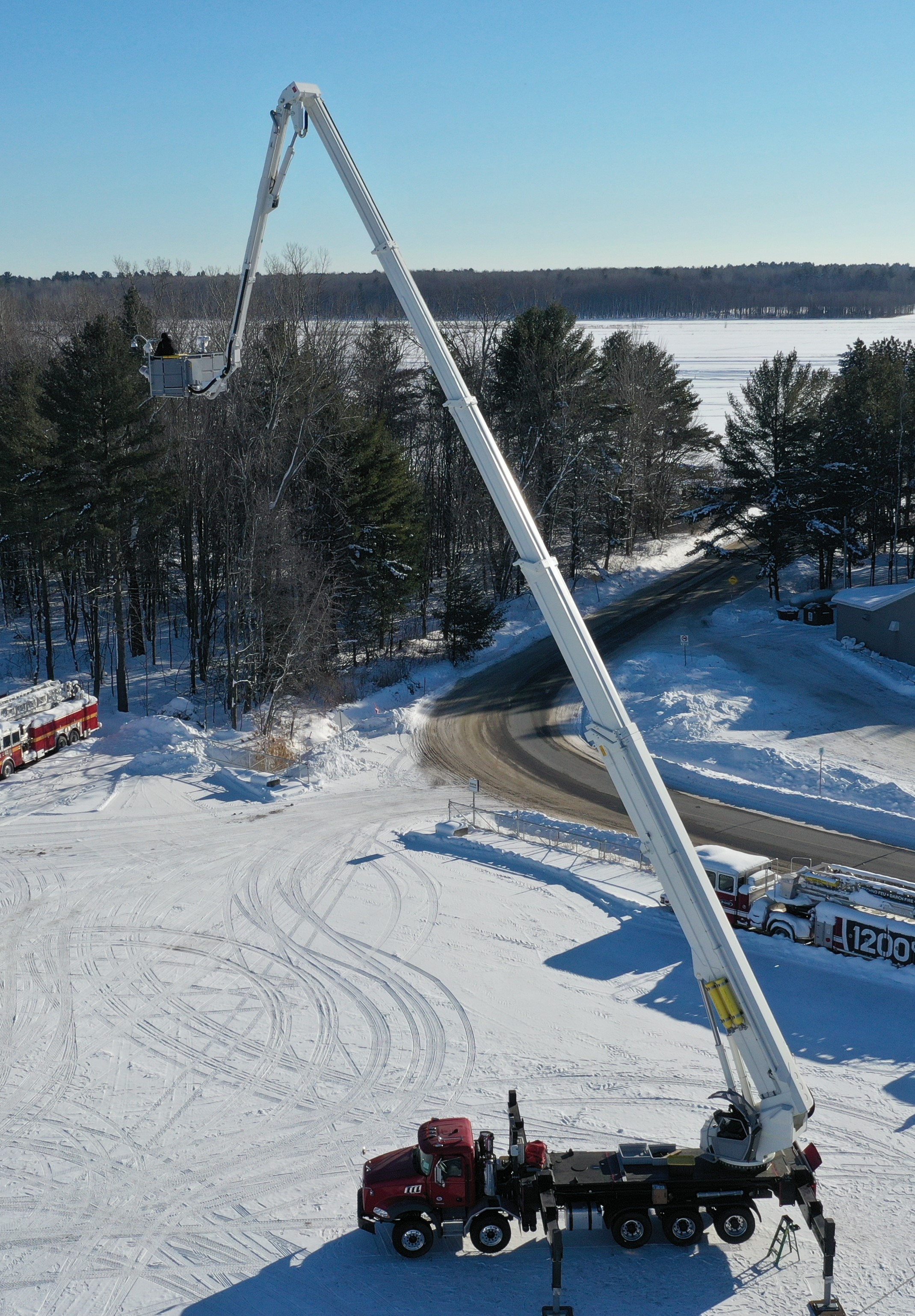 Bronto Skylift launches their 230 foot articulated aerial platform, the Bronto F230RPX, commonly known as The Beast.
While the industrial access has been using large truck-mounted aerial platforms for wind turbines for a long time, the fire & rescue aerials have been limited to the heights of about 100-135 feet. North America fire services commonly use aerial ladders that tend to have lower heights than the articulated aerial platforms with a solid steel boom as the main structure. Another limiting factor has perhaps been the size of larger, over 200 foot aerials, that can be bulky and difficult to navigate through ordinary city streets.
The previous maximum height of North American aerials, 135 feet, corresponds to about 11 floors. The F230RPX enables nine floors more vertical reach for fire departments all over North America, with its 230 foot or 20 floors reach.
The maximum horizontal reach is 105 feet, previously 90 feet. The up-and-over reach is 34 feet , and reach below grade from river banks and bridges is about 20 feet.
The first unit was developed, designed, built and delivered in collaboration with 1200 Degrees, an experienced Bronto Skylift partner in Canada. 1200 Degrees will be the local service provider making sure the unit remains safe and ready to serve during the years to come
The aerial platform has a 1000lbs load capacity and will allow access for wheelchairs or stretchers. The platform can be equipped with breathing air outlets, as well as hydraulic and electric power outlets for different tools needed during an operation.
It also features an integrated corrosion resistant telescopic waterway with 1000GPM capacity, and is mounted on a commercial Mack chassis.
As every fire department operates in different environment, the F230RPX and it's equipment can be tailored to customer needs.
---
Print this page