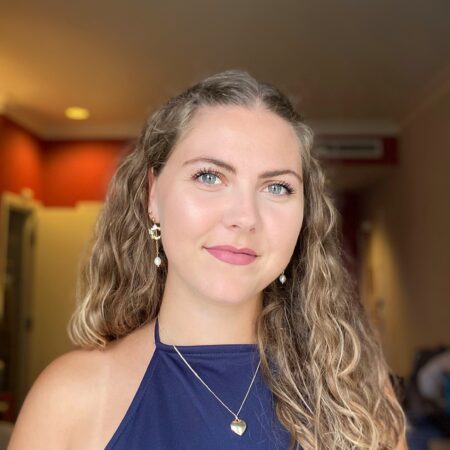 I am so honoured to bring you the January 2023 edition of Canadian Firefighter as its new editor. Before we can begin this new chapter, it's only right to say thank you to Laura Aiken, Canadian Firefighter's previous editor, for bringing members of the fire service a wealth of information for the past five years. You can still find her as the editor of our sister brand, Fire Fighting in Canada.
As we move forward, I feel that this is a good time to share a little about myself. I stepped into this new editorial role at the beginning of November and have quickly been learning about the fire service world and all that it entails. I am also the editor of Blue Line, a magazine aimed at members of law enforcement. With the addition of Canadian Firefighter to my portfolio, I am honoured and excited to see this side of first responders and the world of public safety.
Having worked in the first responder realm for a while, I know that Hollywood movies and television shows only provide a glimpse into the world of firefighters and everything you do. As we move forward together, I am eager to bring you the most relevant information as you dedicate your time to protecting and helping others.
With that being said, I am excited to share this month's edition of Canadian Firefighter, which includes columns and features from a variety of fire service experts. I think this edition has something for everyone.
The health and safety of firefighters is of the utmost importance. Health, of course, can also be broken down into physical and mental health. The inaugural YXE First Responders Fitness Festival, held in Saskatoon in October 2022, focused on first responder health and donated all the proceeds from the event to a charity that focuses on first responder mental health. The event brought together members of the fire service, law enforcement and paramedics for a weekend full of athletic events that required months of training and preparation. You can read the full story and learn from members of the event's organizing committee on page 10.
Firefighters also face risks of developing a variety of health concerns and diseases from the work they do. In a recent newsletter from the International Association of Firefighters (IAFF), it was stated that occupational cancer is now the leading cause of death among firefighters, surpassing heart disease. Therefore, January has been dedicated as firefighter cancer awareness month.
In December, I had a conversation with Lexi Bowman, daughter of firefighter Craig Bowman, from Welland, Ont. We discussed her father's stage four cancer diagnosis after spending over two decades in the fire service. Since the diagnosis, she has done extensive research and has created a lecture to share at fire halls. Her goal is to educate firefighters, like her father, on the increased health risks they may not know about, and the screening they can do for regular check-ups. You can read the full story on page 18.
As I begin this new journey with Canadian Firefighter, I invite you to pitch me your ideas, send me your latest news and accomplishments, or connect with me just to have a conversation. You can reach me at bschroeder@annexbusinessmedia.com.
I am looking forward to meeting more of you in the coming year at industry events and fire halls. I am very excited to bring you new content in Canadian Firefighter as we start off 2023 and beyond. Together, we will bring to the forefront interesting and new insights to the fire service.
Until next time, happy reading and be well.
---
Print this page