Easy Aerial announces next generation portable tether system
By CFF Staff
New products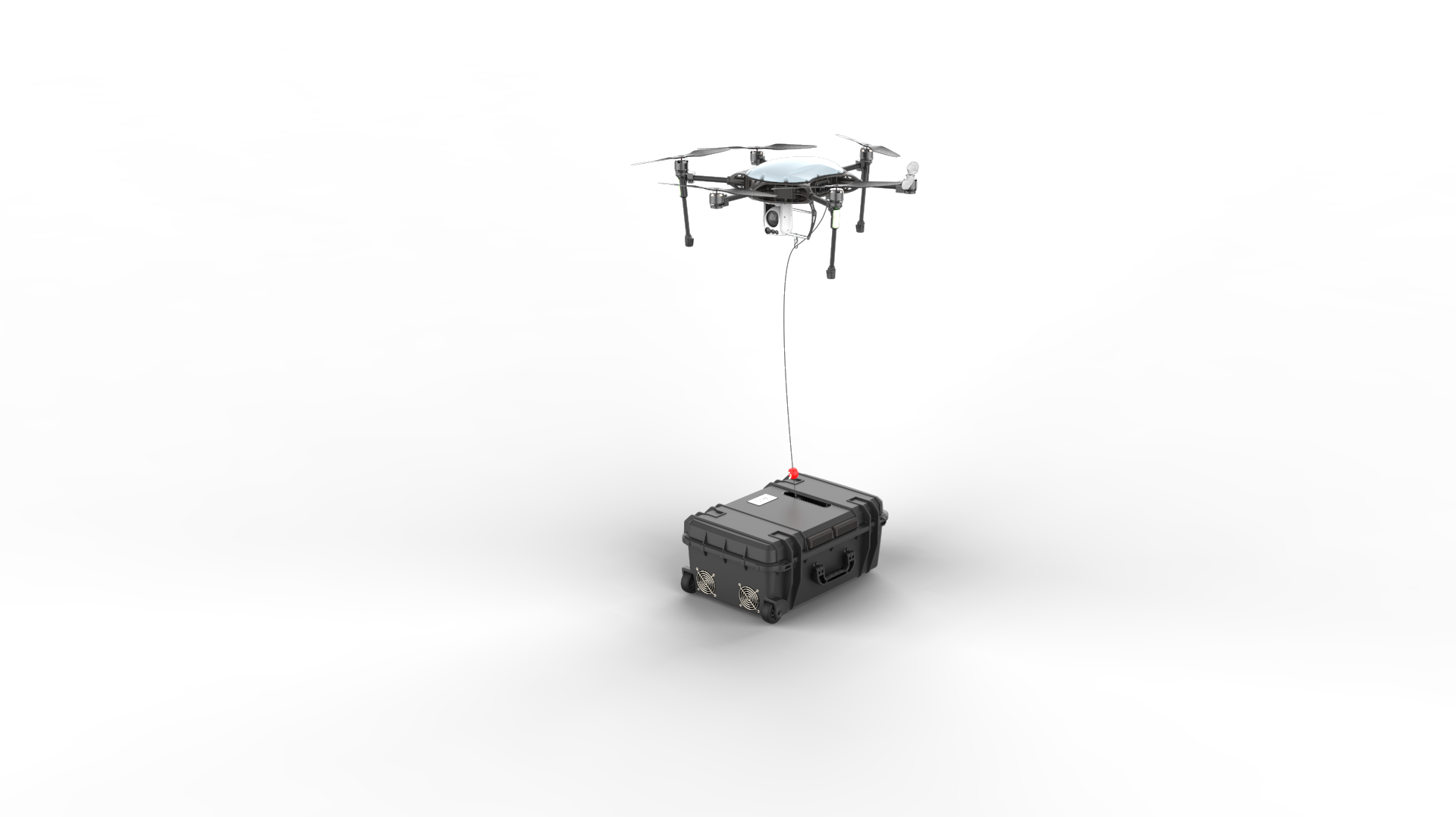 Easy Aerial, known for its military-grade 'drone in a box' solutions, with systems deployed with government, military and enterprise organizations around the world, have rolled out a next-generation portable tether system called the Easy Compact Tether System (ECTS).
The system offers precise hovering over the ground station at speeds up to 25 miles per hour when deployed from a vehicle. Weighing 40 lbs and measuring 24 x 16 x 10 inches, the ECTS new form factor provides improved stability and is light and portable, designed for mission-critical, on-the-move operations in the field.
ECTS is intended to offers users a lightweight, easily transported autonomous tethered and optionally tethered drone solution that provides a constant and customized eye-in-the-sky surveillance for extended periods, allowing users to obtain aerial imagery and situational awareness. ECTS was designed to be rugged, durable, all-weather capable, and can be remotely deployed and operated in the most inhospitable environments, without the need of an onsite operator or infrastructure support. 
In addition to being AS9100 and ISO9001 certified, all Easy Aerial systems are NDAA Sec. 848 compliant and built with qualified traceable components. Its unmanned aerial vehicles and supporting systems are designed, built, and tested at the company's Brooklyn, N.Y. headquarters. Easy Aerial participates in the DoD Defense Innovation Unit Blue sUAS 2.0 program.
---
Print this page