Every fire rescue professional is a leader
By Len Garis
Features
Leadership
fire leadership
leadership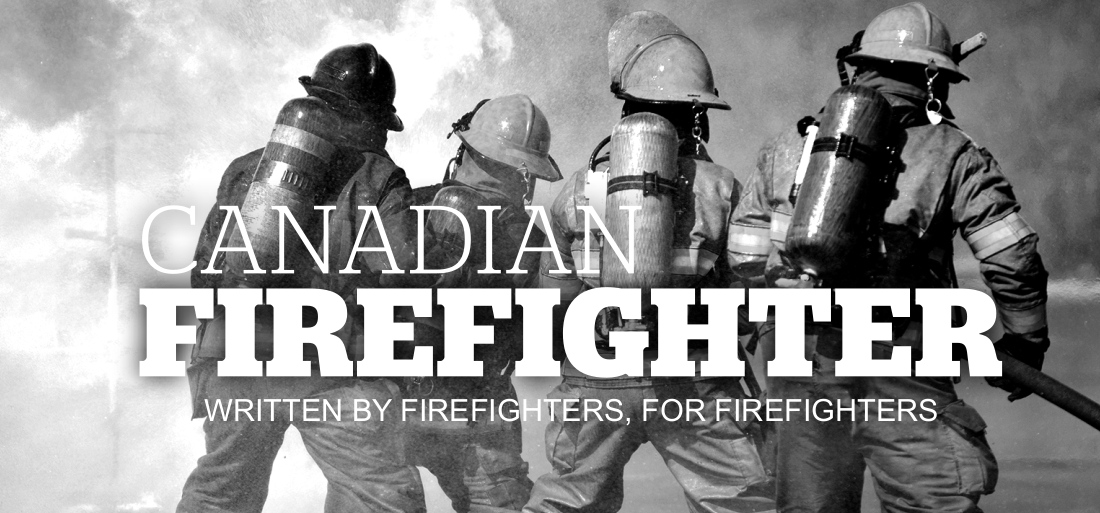 It has been my privilege to write the forward for Every Fire Rescue Professional is a Leader, a carefully crafted book that provides a recipe to follow for leaders in public safety and fire service organizations. Entwining practical experience and academic leadership sciences, it lays out the foundation for a fire service leader or an aspiring fire service leader at any level or rank to be successful.
After more than 35 years in the fire service, one of the most valuable lessons I learned was to be comfortable with knowing that I am not an expert at everything, and then having the courage to admit what I do not know – and then, importantly, to seek out what I needed to know. Over my career I accumulated a mountain of books, friends, and experts from all walks of life to rely on who might tolerate a conversation or two about a problem or situation. It is a particularly important lesson for fire service leaders, who by default may be asked as experts for advice. This book is a great reference in that regard.
Leadership in the fire service has its formidable challenges, and like most paramilitary organizations, has a strong cultural bias that can and will influence our values and belief systems. Fire service leaders may be selected for their experience, their academic background, or a blend of both, but they will have to contend with a wide variety of expectations, perceptions, and biases – sometimes conflicting – from their subordinates, the community they serve, their administration and elected officials.
Throughout the book, approximately 150 stories bring those necessary skills to life by demonstrating what leadership looks like in action. Some of their applications may surprise you. For example, how do playing the bagpipes, fly fishing, picking up trash on the beach, or playing catch with a dog, embody leadership? You will have to read the book to learn these answers. Although some stories are relatively short (a few sentences to a paragraph), they illustrate their respective skills in powerful and sometimes riveting ways. Other stories are somewhat longer, as their context is important. Because of the multitude of leadership skills, they embody the stories told by six professionals and the lessons they offer.
While our leaders may be selected based on experience to academics or a blend of both, their perceived success will vary based on the views of his or her subordinates, the community he or she serves, the administration or elected officials. All the previously mentioned may conflict in their views. Performance that balances these varied expectations will bring the individual success in this role.
It can be a rich and filling career in leadership, or it can be stormy and fraught with uncertainty and conflict, and sometimes a leader can become battle worn. Despite the good and bad times faced by a leader, the qualities of individual courage, managing uncertainty and persistence stand out.
By all accounts we live in a volatile, uncertain, complex, ambiguous (VUCA) world, and the relative importance of, or need for, any given leadership skill is subject to change. As a result, the book contains a chapter of what we call "emergent" leadership skill sets. These are clusters of competencies (vs. individual skills) that fire-rescue professionals either have not had to use before, or they now must use in different ways. For example, these may include managing scarcer resources, cost versa value, post-traumatic stress, and occupational diseases like cancer.
Decisions around fire fighting fight-or-flight may become necessary to reduce or eliminate workplaces exposures. Greater demands for accountability have made the need for proficiency in political, business, and strategic skills more critical than ever. VUCA-related changes require new and different communication, relationship-building, and self-care skills. These facts highlight why leadership development is a life-long endeavor at every rank or position.
Every Fire Rescue Professional is a Leader: A Practical Guide for Individual, Team, and Organization Development, authored by experts in leadership and from fire services of all ranks, responds to the need for a reappraisal of leadership styles in the public safety sector since Sept. 11, 2001. Building on two previous successful publications, the authors examine the profound impact of leadership on the organizational behavior at the individual, team and organizational levels in justice, security, and public safety agencies in this new era. Using a multi-source and multi-disciplinary approach presented through a combination of theory and practical examples, leaders in the fire service are shown how to effectively implement processes to create what the authors are calling a leadership and learning organization.
The Transforming Leadership process used in the book is founded in the concepts of competency-based leadership and action learning. The authors focus on the need to prepare leaders who, after building the leadership organization, move into building the learning organization that is responsive to both the external and internal stakeholders served by those in the organization. The authors provide research-based competency assessments for building continuous improvement teams. These easy-to-apply and proven systems will equip leaders to build both their own and others' leadership capacity while they simultaneously improve organizational performance.
The 21st century leader must establish the links necessary for proper coordination of effort among all public safety agencies. In addition, leaders must nurture the personal relationships with other agencies, both public and private, necessary to allow seamless cooperation before crises occur, and during times of crisis.
The very nature of leadership in the fire service – at any level – carries enormous responsibilities and expectations. The communities and staff will depend on the leader's good judgment and compassion to do the right things in this regard. Every Fire Rescue Professional is a Leader will equip you to lead into the future.
Len Garis is a (ret) Fire Chief for the City of Surrey, British Columbia, Associate Scientist Emeritus for the BC Injury Research and Prevention Unit, an Adjunct Professor at the University of the Fraser Valley (UFV), a member of the Affiliated Research Faculty at John Jay College of Criminal Justice in New York. Contact him at lwgaris@outlook.com
---
Print this page