Exploring innovation – Free webinar
By Staff
Features
Equipment
Hot Topics












Everyone loves shiny, new gadgets. But does the latest and (supposedly) greatest equipment make your firefighters better?

There's a difference between technology and innovation: technology enables innovation, and innovation can make a difference to your crews' performance.

---
Join Toronto Deputy Chief Darrell Reid and Scott Safety's Brad Harvey as they dissect the fascinating world of fire-service innovation – from the Internet of things to sensors, signals and analytics – and look at advancements that can boost your team's performance.
The free webinar, hosted by editor Laura King, will be held Thursday, March 24, 2-3 p.m. EST.
Busy that day? Sign up anyway – it's free! – and receive an archived link to the webinar to watch at your convenience.
Darrell Reid began his emergency-services career in 1989, and joined the Strathcona County Emergency Services (SCES) as a firefighter paramedic in 1992. He was a member of the Executive of the International Association of Fire Fighters Local 2461 from 1997 until 2003, and served as president for three years. In 2004, Darrell was promoted to deputy chief of operations for SCES and in 2008 to 2013, served as fire chief. Darrell holds an MBA from the University of Alberta and a graduate certificate in emergency management from the University of North Carolina-Chapel Hill. He was hired as a deputy Chief for Toronto Fire Services in 2013.


Brad Harvey is a member of the business intelligence team for Scott Safety and is responsible for the Global Fire Services Strategy. Brad served as a firefighter/paramedic for nearly 16 years before transitioning to the private sector 10 years ago, where he has been very involved with the evaluation, development and introduction of various technology-related products. Brad also authored numerous articles, for a variety of publications, related to first responders and technology as well as a monthly Thermal Imaging column in Firehouse Magazine for six years.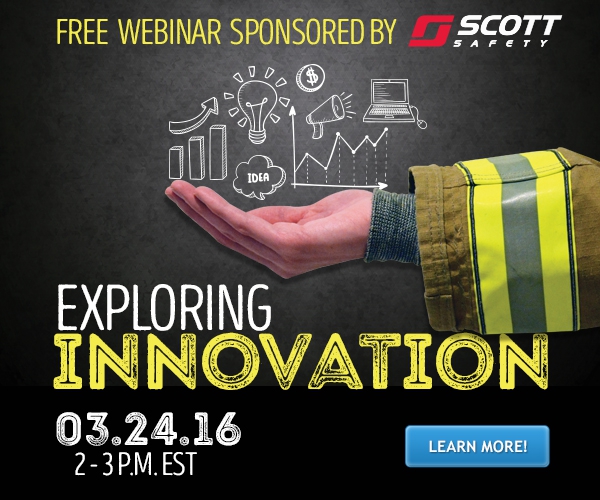 ---
Print this page