Jenny's Heroes Canada 2019 Ontario Fire Services Equipment Grant
Grant Cameron
Association News
News
The Ontario Association of Fire Chiefs (OAFC) is thrilled to be working in partnership with Jenny's Heroes Canada once again to support volunteer firefighters across Ontario.

Jenny's Heroes Canada has decided to offer three Fire Service Equipment Grant opportunities in 2019.

The majority of fire departments in Ontario rely on the services of volunteer firefighters to provide fire protection, education and emergency first response in their communities. Due to smaller populations, with a smaller tax base, many of these departments are challenged to purchase new equipment, gear and technology to protect these firefighters so they can provide the skilled, competent and caring services to the residents they are committed to protect.

Through Jenny's Heroes Canada, the Jenny Jones Foundation is offering grants of up to $25,000 to provide safety equipment to Ontario's volunteer fire departments.

"I have a profound respect for anyone who chooses a life of service to the community," says Jenny, "even more so when the risks are great."

Jones grew up in London, Ont. and wishes to give back to her home province.

In May 2018, the Jenny Jones Foundation reached out to the OAFC with a vision to give back to those who serve in their communities, and where a financial contribution would make a significant impact.

The OAFC immediately recognized the potential to work with Jenny by providing a medium to reach those departments in Ontario where this opportunity would make a significant difference. In addition, the opportunity aligned well with the OAFC's mandate to provide access to resources that help support its members' role as fire and emergency service leaders in their communities.

In July 2018, the OAFC and Jenny Jones launched Jenny's Heroes Canada Fire Service Equipment Grant to support volunteer fire services in Ontario. There was an overwhelming response from departments across Ontario with more than 100 applications received.

Both the OAFC and Jenny were amazed at the incredible response and participation in such an exciting opportunity. After a final review and based on the significant need identified through the application process, Jenny decided to increase the amount of her Jenny's Heroes Canada grant to $50,000 from the original amount of $25,000, offering grants to six departments that purchased an array of equipment to assist in their public safety efforts.

"Wow. We received more applications than anyone expected," says Jenny. "It's clear the need is great, so I remain committed to continue providing safety equipment to Ontario's volunteer firefighters. Let's keep it going!"

Jenny's Heroes Canada has decided to offer three Ontario Fire Service Equipment Grant Opportunities in 2019, for up to $25,000 for each opportunity.

Click here for more information about the grants, criteria and the application process.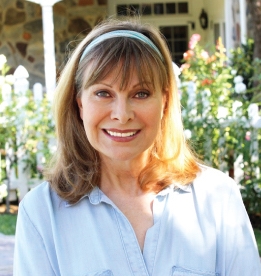 ---
Print this page