New products Equipment
Wildfire Fighting Success with Utility Vehicles
March 30, 2021
By Tony Stanley
March 30, 2021
---
By Tony Stanley
Topics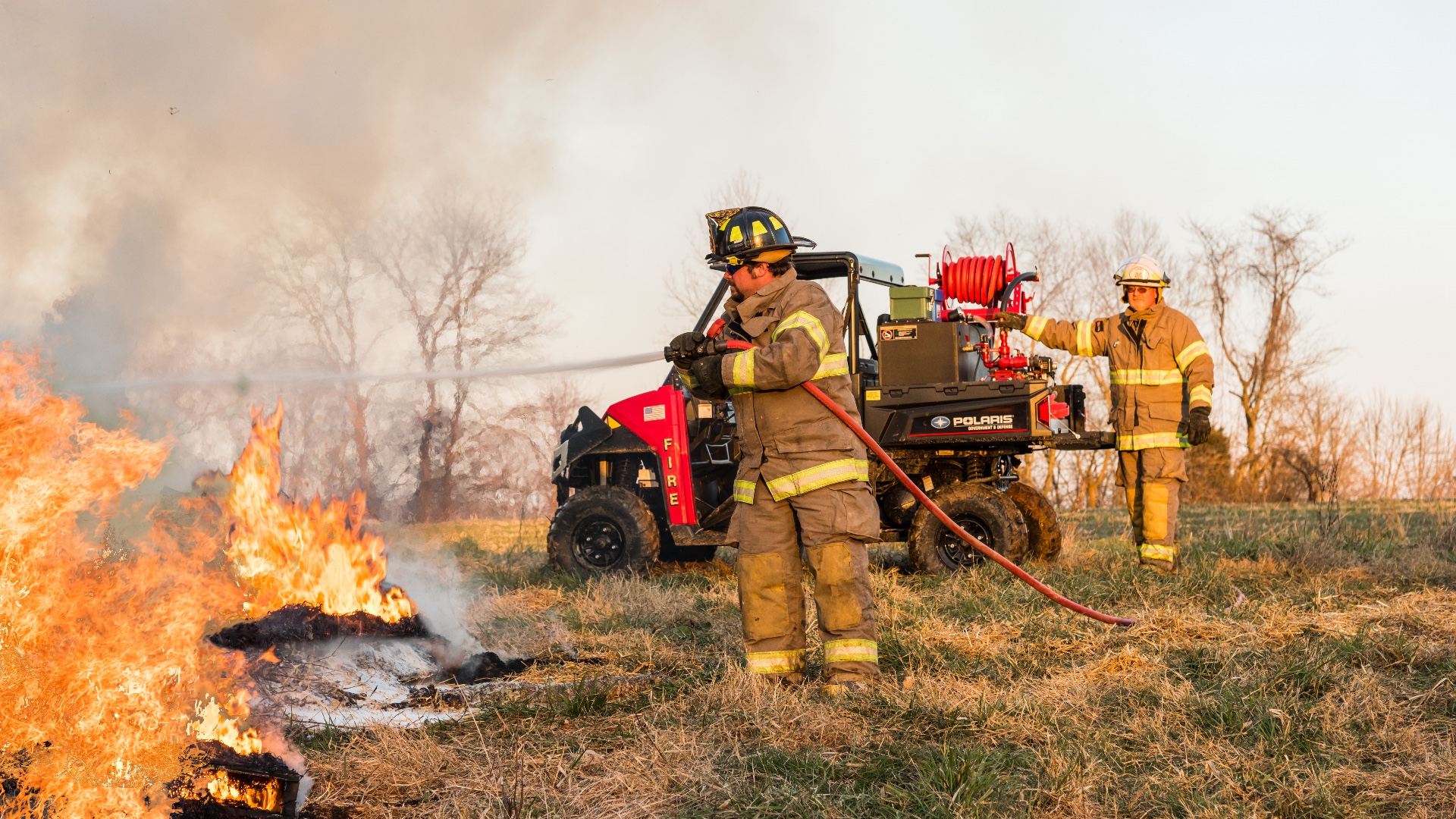 When fighting wildfires, efficiency, agility and safety are critical for success. And the equipment used can make or break response – especially when navigating across rugged and often treacherous terrain. Traditional fire response equipment does not typically have the off-road capabilities or compact footprint needed to respond to fires in wildlife areas, national parks and many local parks. To boost capabilities, fire departments are turning to alternative vehicles, with side by sides increasingly at the top of the list.
Playing a significant role in fighting wildfires, off-road utility vehicles (UTVs) ensure departments can reach areas with limited access, and travel over debris and harsh terrain without worry. Key tasks include fire prevention – including control burn, fire watch, fire break maintenance and upkeep – as well as fire response, personnel and equipment transport, search and rescue and disaster relief.
Side by sides can get personnel in and out of hot zones efficiently and safely. Side by sides with enclosed cabs can also be equipped with heat and air conditioning allowing the vehicle to be used year-round in any climate, all while keeping occupants safe from harsh weather, as well as from wildfire debris. Side by sides with open cabs provide easy ingress and egress, increasing firefighting efficiency and agility. Tracks also can be added in replacement of the wheels to further increase capability through steep and rugged terrain.
Real-life Response
With a wildlife reservation in its backyard, the Pound Ridge Fire Department in New York, for example, purchased a side by side to help safely battle rough terrain and the adverse weather conditions of the Northeast. In addition to easily getting to areas off the beaten path, the department needed a vehicle to be fully equipped with emergency tools to properly aid in wildfire response. For this reason, Pound Ridge Fire Department added a Polaris RANGER XP 1000 NorthStar, which included a  full cab, heat and air conditioning, also equipped with a specific Fire and Rescue package to their fleet, allowing the department to easily transport personnel and emergency tools needed for wildfire response. The fire-fighting kit included a water tank and foam system, plus a stokes rescue basket, emergency lights and sirens, as well as custom decals to match the rest of their fleet.
The Side by Side Difference
Side by sides designed specifically for firefighting have the added benefit of ensuring a department is ready to go at a moment's notice. For example, the Polaris Pro XD firefighting utility vehicle has a 95-gallon water with 5-gallon integral foam copoly tank, foam fire suppression system, professional fire pump, hose and reel, and the ability to draft from an external water source. A safety frame box lock and heavy-duty rear suspension offers equipment stability without worry of tipping open. Additionally, emergency lighting and public address systems increase visibility and awareness when heading into smoke-covered areas.
Turn-key, fully equipped and emergency-ready side by sides ensures departments are ready for any operation, increasing efficiency and making wildfire response as smooth and safe as possible.